Do you want to experience what it is like to fly an airplane, but you are short on time? We can accommodate your busy schedule. The Intro Flight Short Course is for you. The flight time is shorter than the standard course, but you will still get to fly the airplane from takeoff to landing and get a taste of the beautiful skies of Guam.
The flight time and cost is less than the Intro Flight Standard Course.
If you are afraid of getting airsick, you should try the short course.
The short course will still allow you to fly from takeoff to landing.
Up to two passengers can ride in the back and enjoy the view. Headsets allow everyone to talk freely during the flight.
After your flight, you will receive a Pilot Logbook recording the flight time and type of aircraft you flew.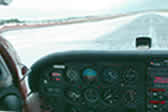 Total Time : 90min
Instruction Time : 40 min
Cost Pilot : $160
Cost Passenger : $80 Adult
Cost Passenger : $40 Child

For ages 12 and below, please sign up for the Kids Pilot Course.
Federal Aviation Regulations do not allow people who have gone scuba diving or who have had an alcoholic drink within the past eight hours to fly aircraft.
There is a chance that the flight must be postponed due to weather, aircraft maintenance, or other unforeseen events. We will reschedule your flight as soon as possible.
Intro Flight Short Course Flow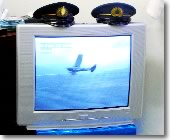 1. Watch a simple video explaining the flight controls and flight instruments. Feel free to ask any questions about the flight!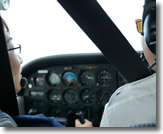 2. Once you are in the aircraft, acquaint yourself with the controls. If you have any questions, feel free to ask!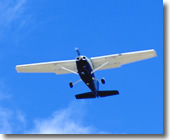 3. It is time for takeoff. Ease the throttles forward and wait takeoff speed. Pull back on the control yoke and you are airborne!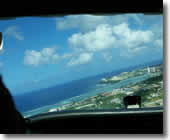 4. You and your passengers will get to enjoy the view as you fly over the hotel district.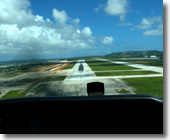 5. You will bring the airplane in for a landing under the supervision of your instructor.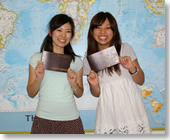 6. How was the flight? We hope you enjoyed it! Cool off with a glass of water and relish the experience of your flight in our office.


7. The flight time logged in your logbook is official flight training. If you are considering obtaining your pilot's license, this time counts as part of your flight training!